February
Already

?
.
r

Everything that happens here at Beaver Creek Sportsman Club, everything we do, for better or worse, begins at our monthly Membership Meetings. This is your club......
.

SHOULDN'T YOU BE HERE?
********************************************************************************
NEXT MEMBERSHIP MEETING MARCH 8th
RETU
RN

TO
Thought For The Day
.
My 60 year kindergarten reunion is coming up soon and I'm worried about the 175 pounds I've gained since then.
Remington Arms Announces Voluntary Product Recall
.
Urges Model 887™ Owners to Take Immediate Action
SEE
.....
,,,,,
BELOW
DUES COLLECTION
If you have not paid, you are now LATE and subject to a LATE FEE! Failure to pay by the March membership meeting will result in non-renewal. If you have decided to not re-join, please return your keys as soon as possible.
OUTDOOR RANGE ROAD CLOSED TO VEHICLE TRAFFIC

The road leading up to the outdoor range from the gate to the shooting shed has been closed until further notice due to the wet conditions. The gate has been double locked and shooters are reminded the range is not closed, just the access road. Please park in the field to the left of the gate and walk up.

2018 FISH FRY'S
.
The 2018 Lenten Fish Fy's are under way. Nearly 100 diners enjoyed a scrumptious fish or shrimp diner last Friday. I personally made the 100 mile (round trip) 2 hour drive and I can honestly say it was well worth the drive. If you haven't made it down there yet, what are you waiting for? You won't regret it! Voted best "Beer Battered Fish" in Columbiana!
NEW OFFICER/TRUSTEE
If everything went as planned, there was an election at the Thursday, February 8th, membership meeting. Sadly, nobody has bothered to pass along any information to me, so I am as in the dark as you are. I'd suggest calling an officer or trustee, if you can find out who they are.
MEMBER DISCOUNT AT NAPA

BCSC members are reminded that you always get a 10% discount at the Columbiana NAPA Auto Care Center. (across from Sparkle)  Just tell 'em you're a member of BCSC and present your membership card.
Remington Arms Announces Voluntary Product Recall
Urges Model 887™ Owners to Take Immediate Action

..


Madison, N.C. - Remington Outdoor Company, Inc. ("Remington") today announced a voluntary recall of Model 887™ shotguns manufactured from December 1, 2013 to November 24, 2014.  Senior Remington engineers determined that some of those Model 887™ shotguns could, under certain circumstances, unintentionally discharge. Remington has determined that some Remington Model 887™ shotguns manufactured between December 1, 2013 and November 24, 2014 may exhibit a defect causing the firing pin to bind in the forward position within the bolt, which can result in an unintentional discharge when chambering a live round. Therefore, Remington is recalling ALL potentially affected products to fully inspect and repair.
Remington has advised customers to immediately cease use of recalled shotguns and return them to Remington free of charge. The shotguns will be inspected, repaired, tested, and returned as soon as possible. Owners of the recalled shotguns should not attempt to diagnose
or repair the shotguns themselves.
Remington has established a dedicated website and toll-free hotline to help consumers determine whether their Model 887™ shotguns are subject to recall:
Website:

https://www.remington.com/news/2014/remington-arms-announces-voluntary-product-recall-urges-model-887-owners-take-immediate


Toll-Free Hotline: 1-800-243-9700 (Prompt #3 then Prompt #2) Monday through Friday, 9 a.m. to 5 p.m. EDT.
The website and hotline provide instruction on how to return recalled shotguns free of charge for repair.
Ohio: House Committee on Federalism and Interstate Relations to Hear Omnibus Pro-Gun Legislation Tomorrow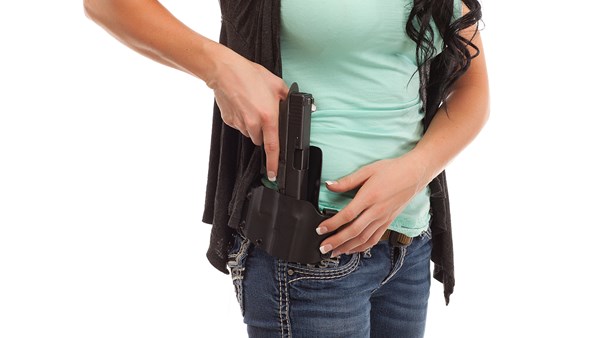 Tomorrow, at 4:00 PM in Room 115 of the State House, the House Committee on Federalism and Interstate Relations has scheduled the first public hearing where they will be accepting public testimony on Substitute House Bill 228.  Please consider attending the hearing to show your support for this important piece of self-defense legislation.  In addition, please contact committee members and urge them to SUPPORT Sub. HB 228. Click the "Take Action" button below to contact committee members.

Sub. HB 228, sponsored by state Representatives Terry Johnson (R-90) and Sarah LaTourette (R-76), would expand circumstances under which a person has no duty to retreat before using force in self-defense.  Further, this bill would shift the burden of proof to the state, so that the state would have to prove, beyond reasonable doubt, that a person charged with an offense that involved the use of force against another, did not use that force in self-defense.  This legislation also makes other significant changes to Ohio law:
Generally bars a rental agreement for "subsidized residential premises" from requiring a tenant to agree to a prohibition or restriction on the lawful ownership, use, or possession of a firearm, a firearm component, or ammunition within the tenant's rental dwelling unit.  Law-abiding gun owners should not be denied the right to Keep and Bear Arms, regardless of their economic status or street address.
Strengthens firearms preemption ensuring that laws regarding firearms and ammunition are uniform across the state to guarantee that gun owners and sportsmen are able to exercise their rights equally across Ohio.
Adds an affirmative defense to the charge of improperly handling firearms in a motor vehicle which applies if: (1) the firearm was a handgun, (2) the handgun was placed in the motor vehicle by an individual other than the defendant, and (3) the defendant did not know or have reason to know that the handgun was placed in the motor vehicle.
Again, please consider attending the hearing and click the "Take Action" button above to contact committee members and show your support for self-defense rights in Ohio.  Information on the hearing may be found here.

FRIENDS ofthe NRA DINNER/RAFFLE
RETURN TO:

Your suggestions, questions or comments are always welcome: bc.sc@live.com
BEAVERCREEKS TRADING POST